Farnam No chew | anti bite spray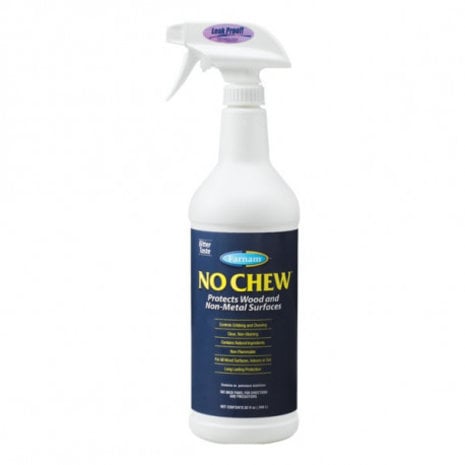 Product description
No Chew Spray is a colorless spray to prevent horses from chewing wood. Also applicable for horses biting on blankets or bandages.
It is formulated with natural ingredients and applies to all wood surfaces, interior and exterior.
It dries quickly and is not afraid of moisture: it can be applied even in rainy weather!